At last night's skywatch, at Charles City, we were treated to pizza, chips, soft drinks, and Girl Scout cookies. At the one last month, hosted by Henrico County we had bonfires, s'mores and hot chocolate. I like these "perks" we've gotten lately.
The city park at Charles City really jazzed it up–in addition to the food, the park is really nice. It's fairly isolated, off New Market Road, far to the East of Richmond, so the seeing is very good. We set up on a large field, that had fairly low horizons in all directions. And a bonus–a public bathroom.
Since we're still in the Covid era, the event was planned as binoculars only, but since I've gotten my second shot, we gave them the option of providing a telescope, and left it up to their park rules as to whether anyone wanted to take the risk. They did, and put together a waiver to cover any repercussions. Most of the people there signed the waiver, and we treated them to a nice view of the almost new crescent Moon.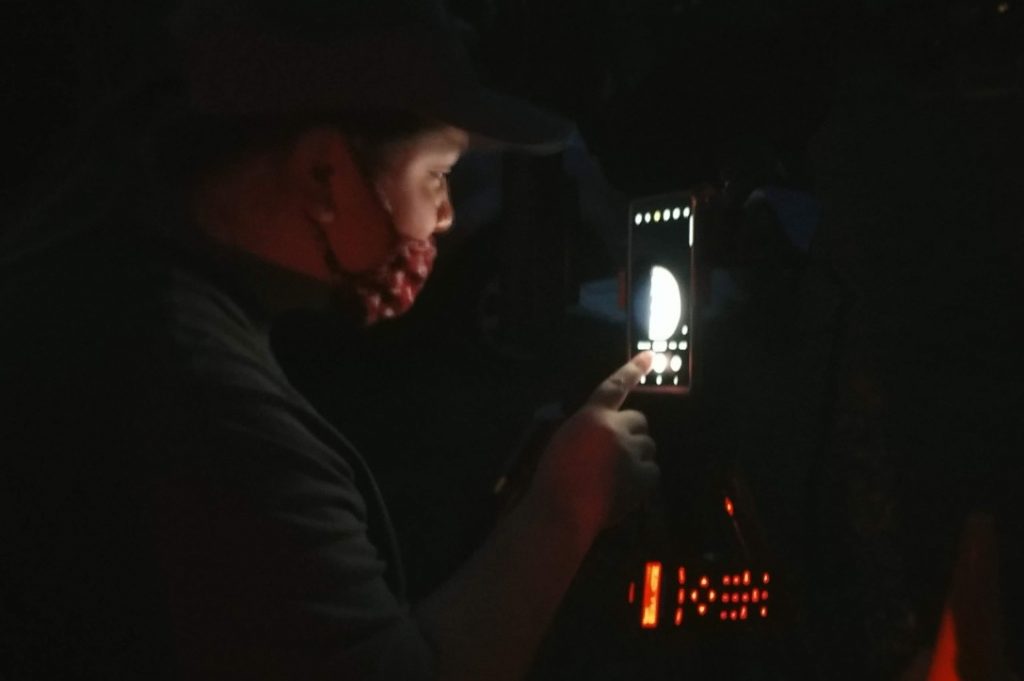 For the audience that wanted to use binoculars, our host bought some 7 x 35 binoculars (Amazon), and offered a $10 rental or a purchase for $25. After dark, and after the Moon viewing, we gave a tour of the sky with a laser pointer (which wow'd everyone), and they got some practice finding things with binoculars. Chad Mosson, also from RAS, helped a great deal with pointing out objects.
Once everyone had a look, we offered to let them attach their mobile phones to the eyepiece, and take a shot of the Moon home with them. We'd like to thank the Parks Director, Kimberly Barrow, for inviting us and being such good hosts.